Let's find out the latest Malaga airport news, in case you are planning a flight. There has been a lot of airport news because of the recent Covid-19 pandemic, but we are going to focus on the news from 2022 onwards.
Do you want to work at Malaga-Costa del Sol Airport?
Ryanair is looking for job applicants to work at Malaga-Costa del Sol airport, with a specific profile and who meet the following necessary requirements:
Be between 157 cm and 188 cm tall.
Ability to be able to swim 25 metres unaided.
Demonstrate your legal right to work throughout the European Union (without restrictions).
Be hard-working, flexible and have an outgoing and friendly personality.
Flexibility to work shifts.
Good customer service skills and the ability to provide excellent customer service.
Fluent in written and spoken English.
Passion for travelling and meeting new people.
The company offers the following to those who are accepted:
Variable contracts (fixed or temporary).
5 days on / 3 days off.
Dynamic, fun, exciting and challenging position.
Free cabin crew training course.
Career opportunities and fantastic destinations.
Greatly discounted staff rates and free uniform for the first year.
Highly competitive salary.
Are you interested in becoming a Ryanair Cabin Crew member? Then send them your CV and good luck: https://careers.ryanair.com/search/#job/262eb6
Torremolinos advertise at Malaga airport
Torremolinos is advertising as a tourist destination at Malaga airport for passengers arriving from Europe and United Kingdom during May, June and July.
They focus in encourage local tourism and to become the destination of choice for future trips.
Have you visited Torremolinos? 
Malaga airport recovers
Airlines are driving the rapid recovery of Malaga airport, one of the fastest recovering airports in Spain. The number of flights during the month of March is similar to what it was before the pandemic. This leads us to face the next summer session with optimism.
Among the airlines that are recovering the best is Ryanair; this airline has considerably increased the number of flights to the capital of the Costa del Sol.  Easyjet is also increasing the number of flights to Malaga, in what looks like to be one of the busiest summers on record.
The year 2019 broke all records. In 2022 it looks like we are returning to that level; it would not be unreasonable to think of surpassing it.
Lack of rental cars at the airport
The recent crisis in car manufacturing has not improved, so it is expected that rental companies will not be able to cope with the growing demand for the summer. Fortunately we are forward-thinking and have a large rental fleet.
The rental companies usually sell their cars every year and then replace them with new models. The problem is that the rentacars who have sold cars during the pandemic. They are finding that are unable to obtain new models from the dealers so they are already running out of cars.
Although we are relieved to have cars available for hire in Malaga, our clients should be proactive and hire well in advance. We can expect that the lack of cars in the sector will lead to higher prices at times of peak demand.
Important news for UK passengers
The British love to visit the Costa del Sol, so they should take into consideration the new passport control. This is compulsory for everyone due to Brexit and can cause delays, especially in high season.
We will arrange the return of your vehicle quickly so that you don't miss your flight; however you should be aware of the time you will have to spend at the airport control. We recommend that you arrive well in advance; it is better to wait at the airport near the gate than to miss your flight, something that has happened to short-sighted travellers during the Easter season.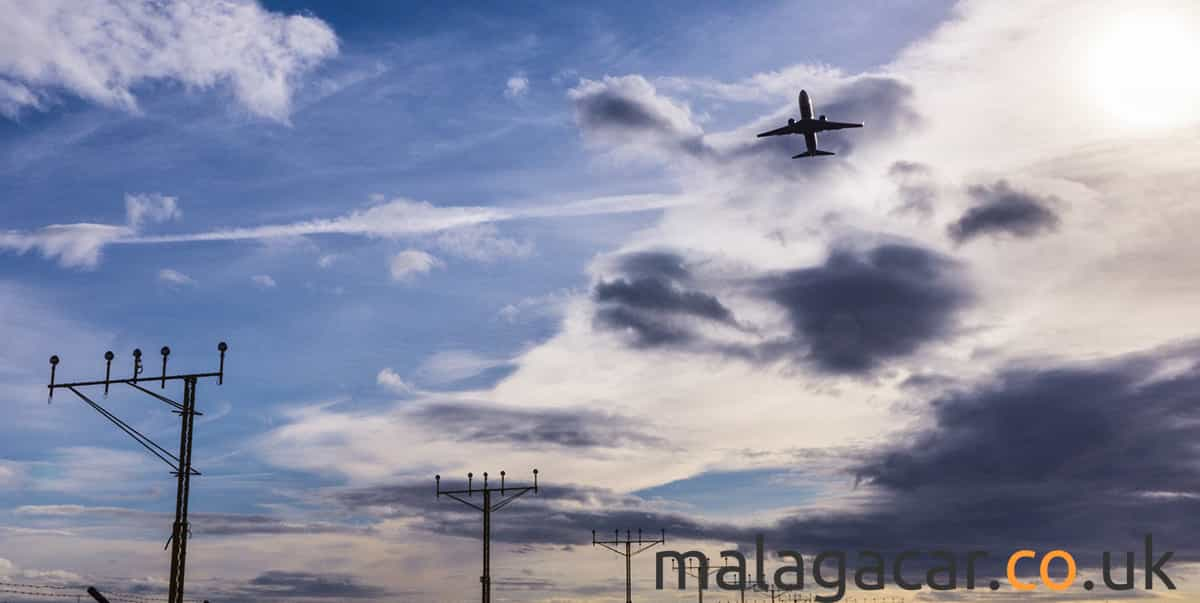 Easyjet reopens its base at the airport
The airline Easyjet is once again operating from Malaga airport with a large capacity. Copenhagen, Edinburgh and London-Southend will be the airline's main links with Malaga; it will also increase the number of planes from 3 to 5.
Easyjet recognise that Malaga is a priority destination within their global network, especially among UK travellers travelling to Malaga from London-Gatwick, London-Luton and Bristol.